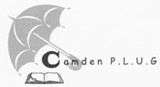 Chalk Farm Library Users Group
PRIMROSE HILL REMEMBERED The Friends of Chalk Farm Library are publishing a book of reminiscences, "Primrose Hill Remembered", compiled by their Reminiscence Group. It contains 50 fascinating illustrations, contributions by well known local writers Simon Jenkins, Alan Bennett, Amanda Craig and Roger Cline, and personal anecdotes and histories of dozens of local residents. An absorbing picture emerges of Primrose Hill - the development of the railways, the effect of two World Wars and the gentrification of recent decades. The book costs Ј8.99 (Ј10 inc p and p) and is available from bookshops, Camden Public Libraries or direct from Kevin Bucknell (tel 7722 7085)
Library Opening Hours
Mon 10-7
Fri 10-7
Sat 10-5
Branch Libraries
with Users/Friends Groups
Belsize Park
Chalk Farm
Heath
Highgate
Holborn
Kentish Town
Kilburn
St Pancras
Swiss Cottage
West Hampstead


CHALK FARM LIBRARY
Sharpeshall St, London NW1
From the Chalk Farm Library Users'Group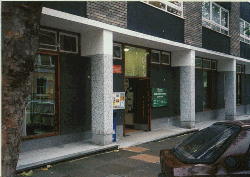 Chalk Farm library was purpose built in 1961, the ground floor of a small local authority housing block. It is situated in a side turning off the local shopping area in Regents Park Road. Close to Primrose Hill and surrounding residential area, the library forms a very central role in the local community. Many under 5's use the airy and light separate children's area where extra mother and toddler events take place – always oversubscribed.
There are a number of sheltered housing blocks for the over 60's in the area. Many older people have mobility problems and find a little walk to their library the only outing they are able to make independently. Chalk farm Library holds many afternoon events suitable for older people, these are always well attended.
A small area of the library is set aside for the Primrose Hill Neighbourhood Help volunteers' advice desk. This service has been running for 10 years. They offer advice between 10am and 1pm on a Monday morning. They also offer a befriending service to older people who may be housebound.
At the rear of the library is a small paved garden that is maintained and sponsored by the "Knights of Rizal", a charity promoting the life, writings and philosophy of Jose Rizel the hero of the Philippines. Jose Rizal studied and lived just across from the library.
Although the library is only open for 24 hours each week it is well used and very much loved. To close Chalk Farm library would be to vandalise and destroy a thriving trans-age and multicultural community facility.
Sharon Ridsdale